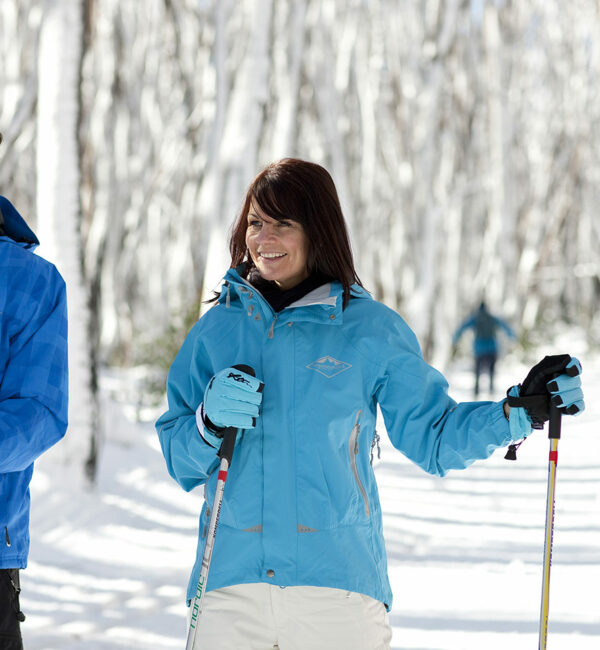 Don't want to ski it, snowshoe it instead!
There's more than one way to see our little mountain, and if you're thinking about snow hiking or snowshoeing in Victoria this is the perfect place to do it.
With snowshoes you can walk on the 30km worth of ski trail, no people wearing ordinary boots allowed for reason of effecting the snow conditions for skiers.
Trek through some of the most spectacular winter wilderness on our snowshoe trail while knowing the warmth of a hot chocolate is never far away after you finish.
How are the trails looking today?
Our trail crew are regulary checking and maintaining our trail. Please wait a few seconds for the page to load…Enjoy your ride or walk!
What you'll need for the day
Ensure you have everything you need to have a great day up on the mountain. Contact us to hire gear.
Skis
Ski poles
Snow jacket
Snow pants