COVID-19 rules are currently in place at Lake Mountain
Lake Mountain Alpine Resort is committed to the health and wellbeing of all guests, employees and our community. Access to the mountain remains open. We follow all government mandated policies and guidelines, as we plan day by day.
Customers visiting the resort should follow all government guidelines relating to COVID-19 testing, isolation and reporting – Learn more.
Please respect our staff and comply with any venue based restrictions.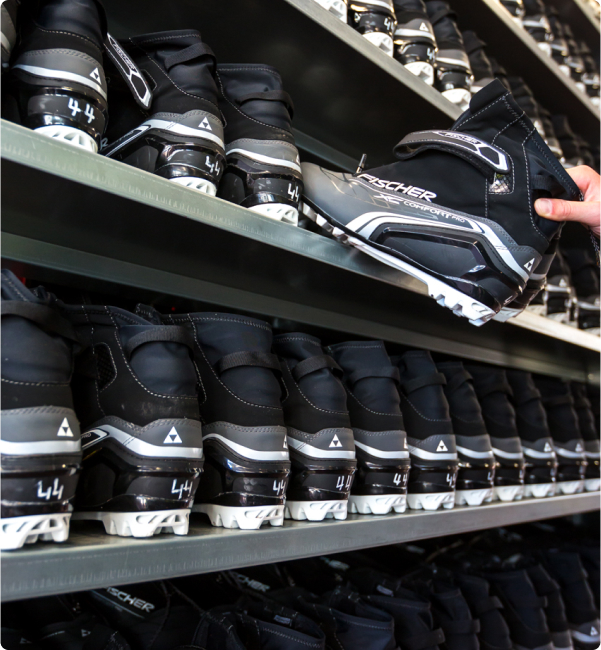 Snow boots? Snow problem.
We have all essential equipment for a great day in the snow available for hire on the mountain. Get in touch with our friendly team to find out more about gear hire.
Before you arrive at the mountain
Before you head from Marysville to Lake Mountain it's worth stopping off to pick up last minute supplies or rent some extra gear. You will avoid the queues up on the mountain and enjoy the pleasant surrounds of this beautiful country town. Get in touch with our friendly team to find out more about gear hire on the mountain.

Follow us for daily updates on the mountain
"
After coming here last year on a crazy busy weekend I decided to visit during the week and boy was it great."
Posted by marialO8548YC. Melbourne, Australia
What others are saying about their big day
FAQs
Answers to our most commonly asked questions. If you can't find the answer you're looking for, reach out to our team.
Are there chairlifts at Lake Mountain?
No, there are no chairlifts. Lake Mountain is a Cross Country Ski Resort only.
Can I book accommodation at Lake Mountain Alpine Resort?
Unfortunately, there is no on-mountain accommodation available at Lake Mountain, as the facility is for day visitors only. The gate will be locked from 4 pm every night, so visitors will have to make their way down the hill to Marysville before lockout at 4 pm.
Can I bring my dog to Lake Mountain?
No pets of any kind are permitted at Lake Mountain Alpine Resort as it is in a National Park.
Do I have to prebook anything?
Resort Entry tickets need to be pre-purchased prior to your arrival.  If you do not have a ticket, you will not be permitted to enter the resort.