How are the trails looking today?
Our trail crew are regulary checking and maintaining our trail. Please wait a few seconds for the page to load…Enjoy your ride or walk!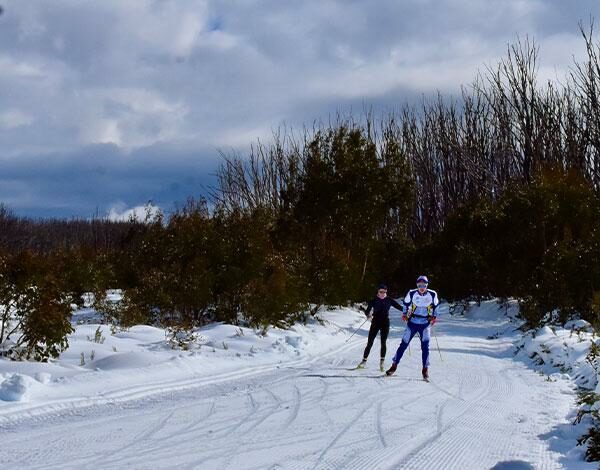 Cross Country Skiing
Lake Mountain has more than 30 kilometres worth of well signposted and groomed trails, offering some of Australia's best cross country skiing.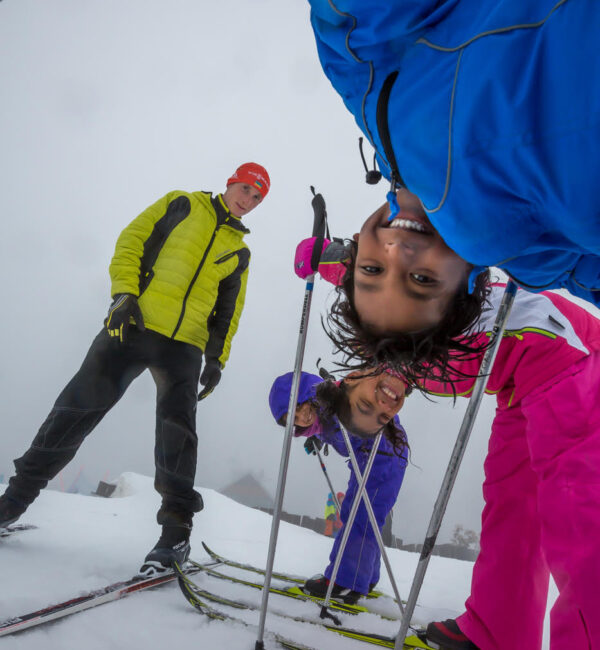 Ski Trail Conditions
Please be aware, that snow conditions change everyday, all ski trails are subject to snow conditions. Sometimes when Lake Mountain has not received any recent snowfall you might have to walk 10-20 minutes from the resort to find the snow line or perhaps there might not be any snow. It is highly recommended that if you are coming to Lake Mountain to Cross Country Ski you check Nordic Pulse (above) for everyday reports or if you are already on mountain ask our snow sports team. If trails have been groomed there is snow for skiing, skating and snowshoeing.
No walkers are allowed to walk on ski trails without proper snowshoe equipment, as strive to preserve the snow, making it last longer so more people can enjoy.
Our lessons are booked for on the day in the snow sports department in rentals. Lessons start in the Village Centre, north of the resort, practising the fundamental skills for skiing and then to put them to use we head out on the ski trails, subject to snow conditions.
Come along, for some fun, on cross country skis!
a 360 degree view
We would love you to join us at Lake Mountain Alpine Resort! Before you do, check out our live 360 degree camera for current conditions!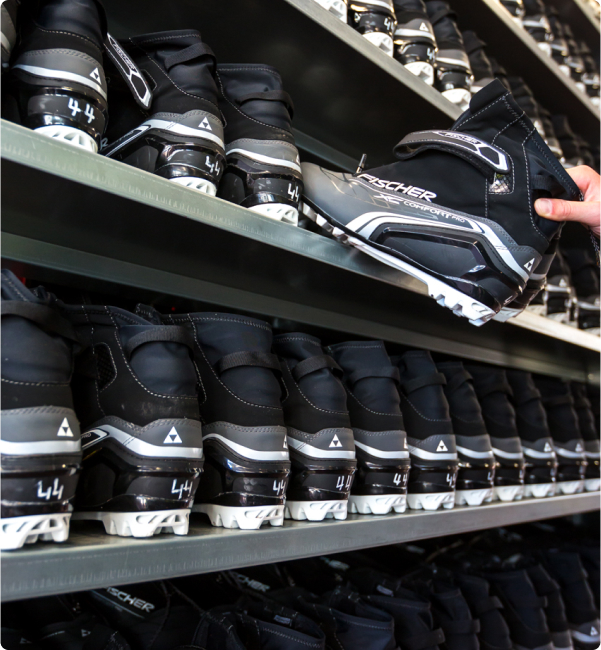 Snow boots? Snow problem!
We have all essential equipment for a great day in the snow available for hire on the mountain. Bookings not required.

FAQs
Answers to all your cross country skiing relating questions.
What's the difference between cross country skiing and downhill skiing?
As there are no lifts at Lake Mountain, skiing here takes a little more effort as you need to propel yourself up and down the ski trails. 
Don't worry though, the trails aren't steep like regular downhill ski trails. There are over 30 kilometres of trails winding their way through trees covering Lake Mountain. If you're new to Cross Country Skiing, at our Snow Sports area next to the rental department, you can book a ski lesson in on the day. Lessons run flexibly according to the demand.  
If wanting to hire gear on mountain for your lesson we encourage you to get your equipment one hour before. Equipment for your lesson includes a full day hire. 
For more information on XC-ski lesson prices, click here 
XC-Ski lessons are subject to weather and snow conditions. To check the current xc-ski conditions, click here 
If it's your first time, you can read our cross country skiing tips for beginners here. 
Are there chairlifts at Lake Mountain?
Lake Mountain is a Cross Country Ski Resort only, so there are no chairlifts.
Click here, to check current conditions  
Do I have to prebook anything?
Winter season only.
Resort Entry tickets are highly encouraged to be pre-purchased prior to your arrival. Tickets are generally sold at the ticket box on the day, however if the resort reaches full capacity, only people will with pre-booked tickets will be allowed to enter and there won't be any tickets sold at the ticket box. 
Reaching full capacity is more likely to occur on weekends then weekdays. If you want to avoid the crowds, visit mid-week. 
Is there a shuttle bus from Marysville to Lake Mountain?
There is a Snow Shuttle from Lake Mountain Visitor Centre in Marysville to Lake Mountain. 
It runs at 9am and 10.30am on weekends and every day during the school holidays.
On general weekdays only the 10:30am shuttle is available.
This is a return trip and includes gate entry. 
If you take the 9am shuttle you will return on the 1.30pm shuttle and the 10.30am returns at 3pm. 
Click here, for more information