Popular times to visit Lake Mountain
Tip: beat the crowds by avoiding popular times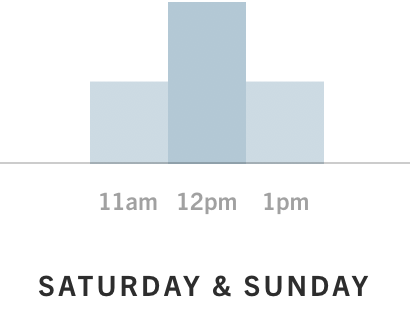 Introduction
Make sure you've got everything you need for your big day on our little mountain. By packing a few little extras and taking a look at places you can stop along the way, you can make your big day even better.
Please note: No pets of any kind are permitted at Lake Mountain Alpine Resort as it is in a National Park.
How to get there
Driving from Melbourne to Marysville takes you through the beautiful Yarra Valley, home to some of Victoria's best wineries and most delicious restaurants. Perfect for a quick breakfast on the way up, or a meal on the way home. There are also plenty of tasty options for a meal once you arrive in Marysville, with the added benefit that it is only a short drive up the mountain to reach the resort.
Lake Mountain Alpine Resort 1071 Lake Mountain Road Marysville, Victoria
From Melbourne CBD or Airport
Lake Mountain Alpine Resort is approximately a two hour drive from the Melbourne CBD. Travel out through the Eastern suburbs, through the picturesque Yarra Valley. Wind your way along Maroondah Highway across the Black Spur to Narbethong and take the turn off to Marysville.
From Marysville
Once you arrive at the quaint township of Marysville, it's a scenic 30-minute drive to Lake Mountain Alpine Resort. Take care on the road and through the warmer months be on the lookout for cyclists riding up and down the Lake Mountain Road.
Public transport
Public transport from Melbourne is limited. Catch a metropolitan train out to Lilydale on the Lilydale line, which connects with the McKenzies Bus Service – runs once or twice daily to Eildon.
This option will require you to stay one or two nights in the township of Marysville.
Marysville
Before you head from Marysville to Lake Mountain it's worth stopping off to pick up last minute supplies or rent some extra gear. You will avoid the queues up on the mountain and enjoy the pleasant surrounds of this beautiful country town.
What you'll need
The weather can change quickly up here, even on the warmest day. So always bring some added warmth and something to keep you dry, as well as a hat, sunscreen, plenty of water and a snack. The resort has an entry fee of $58 a car in Snow Season, but is free the rest of the year.
Wheel Chains
At certain times of the year when snow conditions make driving more difficult, two-wheel drive vehicles are required to carry wheel chains. These can be rented in Marysville, Narbethong and the Black Spur and must be fitted when directed.