Bike Hire
Why bring your own bike when you can ride one of ours? Rent a dual suspension for endurance, a hardtail for cross country or one of our range of e-bikes for either touring or gravity. Models suitable for all abilities.

Downhill Trail Bikes
For Endurance & trail riders
for Cascades trail
Pickup on mountain
All Rocky Mountain models
Gravity-fed e-bikes available
Browse bikes for rent
Hardtail Mountain Bikes
For beginners & families
for Upper trails
Pickup on mountain
Models for all ages
Ideal for exploring x-country trails
Contact Us

Town Bikes
For riding around Marysville
casual riding & exploring
Pickup in Marysville
E-bike tourers
The easy way to see the sights
Browse bikes for rent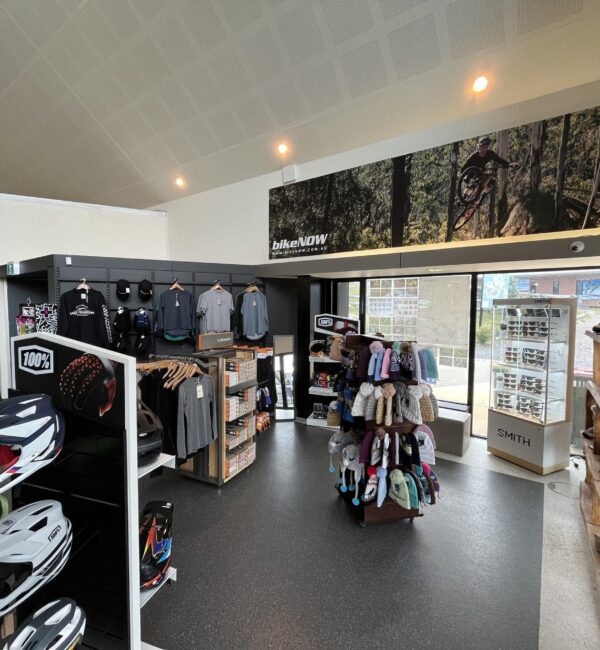 Visit our retail 
store on the mountain
Our friendly and knowledgeable staff will be happy to assist you with our fashionable range of competitively priced mittens, gloves, beanies, socks, boots, jackets, neck warmers, goggles and sunglasses to suit all ages.