Home trails
Condition Report
Difficulty: beginner-intermediate – advanced
On top of our little mountain we have a great mix of shorter touring, beginner, intermediate and advanced trails. Whether you're after a pleasant scenic ride with friends and family, a short, sharp workout or a casual warm up before taking on Cascades, you'll find it on our Home Trails.
View Trails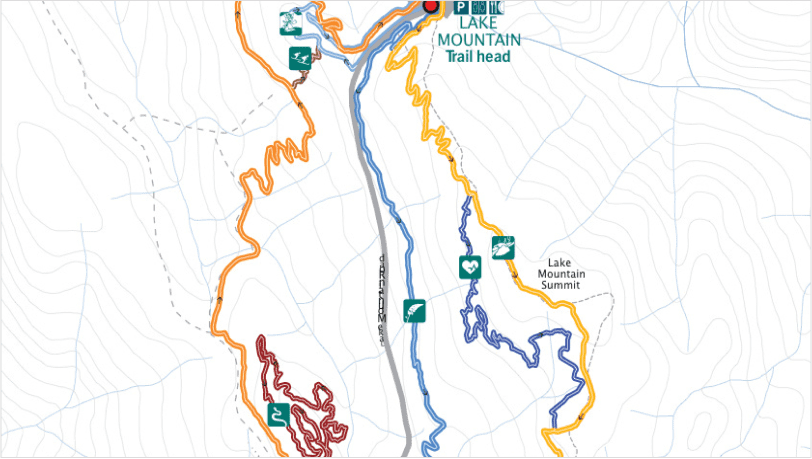 How are the trails looking today?
Our trail crew are regulary checking and maintaining our trail. Please wait a few seconds for the page to load…Enjoy your ride or walk!